Full Steam Ahead to Our New Location! 
We have been living and working in St. Thomas for over 40 years, so it's time for an upgrade! Join us as we move our office from 1091 Talbot street to 1009 Talbot Street.
Come Grow With Us!
We are thrilled to announce that we have outgrown our current space! We are truly honoured and appreciative of all the support that the St. Thomas community has shown us over the years. Because of that support, we have added too many amazing people to our team to fit in our current office at 1091 Talbot Street. 
So, we are moving into a beautiful, fully renovated space just up the street at 1009 Talbot Street!  The space will have a beautiful new client lounge, with a fully stocked coffee bar. It will have 15 stunning new work stations and a boardroom that is 75% windows for a great view. It will also have lots of parking!
We can't wait for you to see it! 

We are OPEN at 1009 Talbot Street! 
We are thrilled to be open for business at our new location - 1009 Talbot Street, St. Thomas! 
Unfortunately, we all know how construction goes and we have experienced some delays. Not all parts of the office are completely finished, but you are going to be amazed by the difference when compared to our old office. So, if you can promise to not look too closely at the details, we promise that you are going to love it! 
Office Hours
Monday-Thursday: 8:30am-5pm and Friday: 8:30am-4:30pm.
Call us anytime: 519-633-6687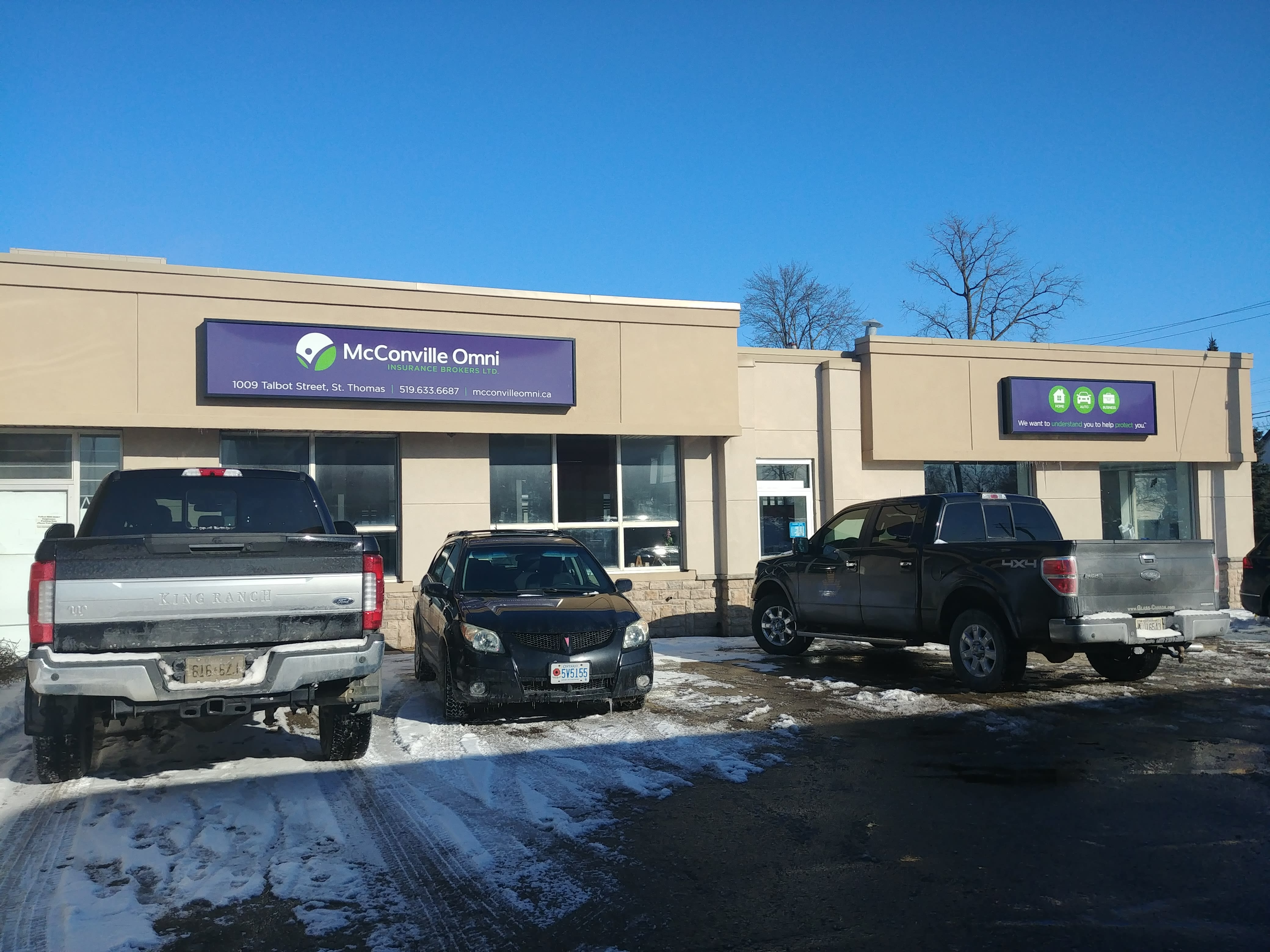 Can you see it starting to come to life? We are in our final weeks! 
It's official, we have walls!! 
We're making progress! Can you see it coming to life?
Our current space is up for grabs!
You might have seen the "for sale" sign that landed on our lawn this week and thought to yourself "hm, I wonder what's going on there?". Well, no need to fret! We are moving into a beautiful new space at 1009 Talbot Street, just 800m down the street!
We are planning to be all moved into our new space in December, but you know how construction goes! While we are making great progress, there is still a lot to do! We won't be going anywhere until our new space is ready to be seen by you, our clients!
Keep an eye out for more updates coming very, very soon!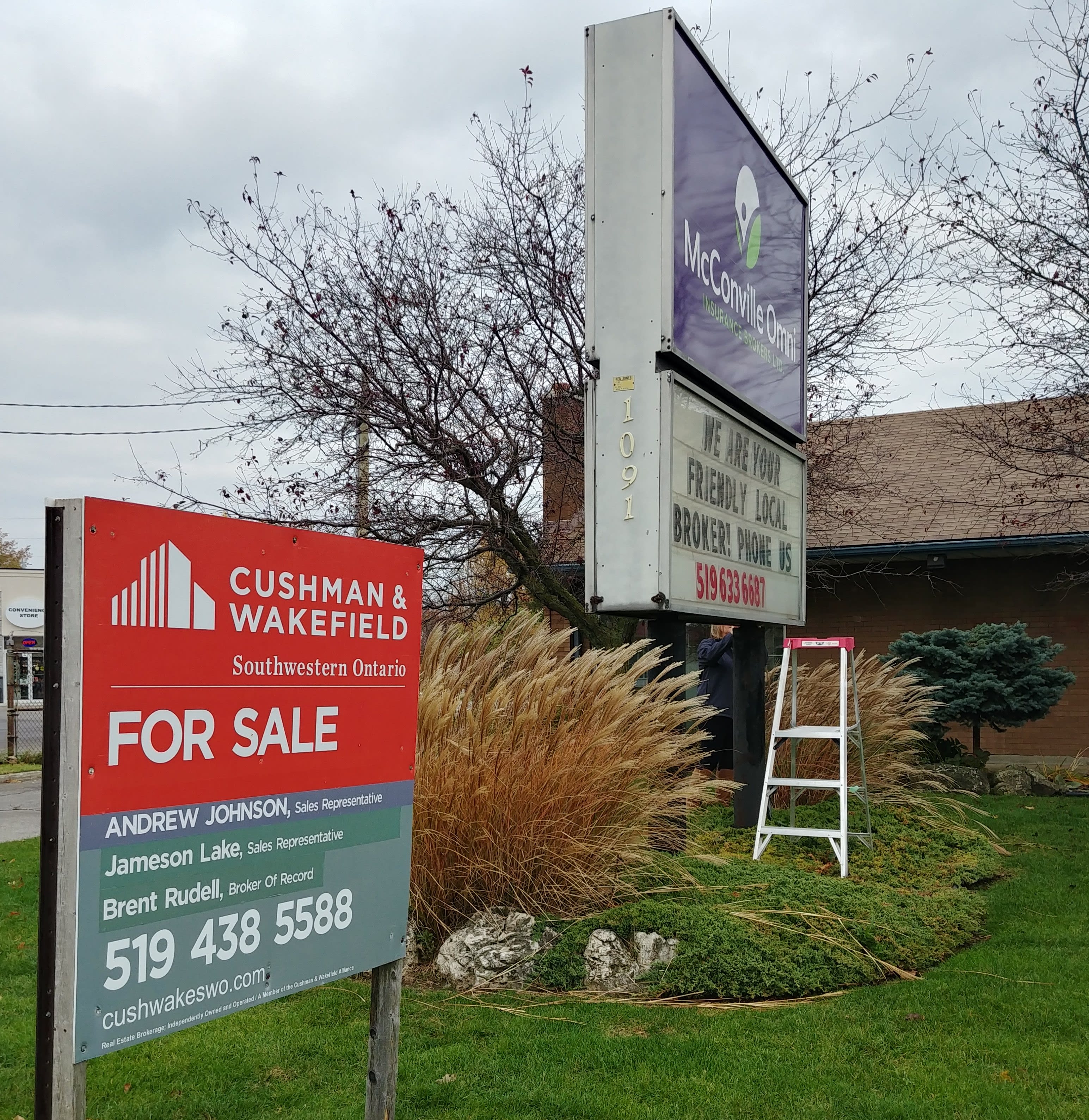 1009 Talbot was growing on us!
What it looked like when we first met the space!
Your quote. Your way.
At McConville Omni, your London & St. Thomas insurance company, we take the time to get to know you – so that we are fully confident that we are bringing you the very best insurance coverage for you, your family and your business.