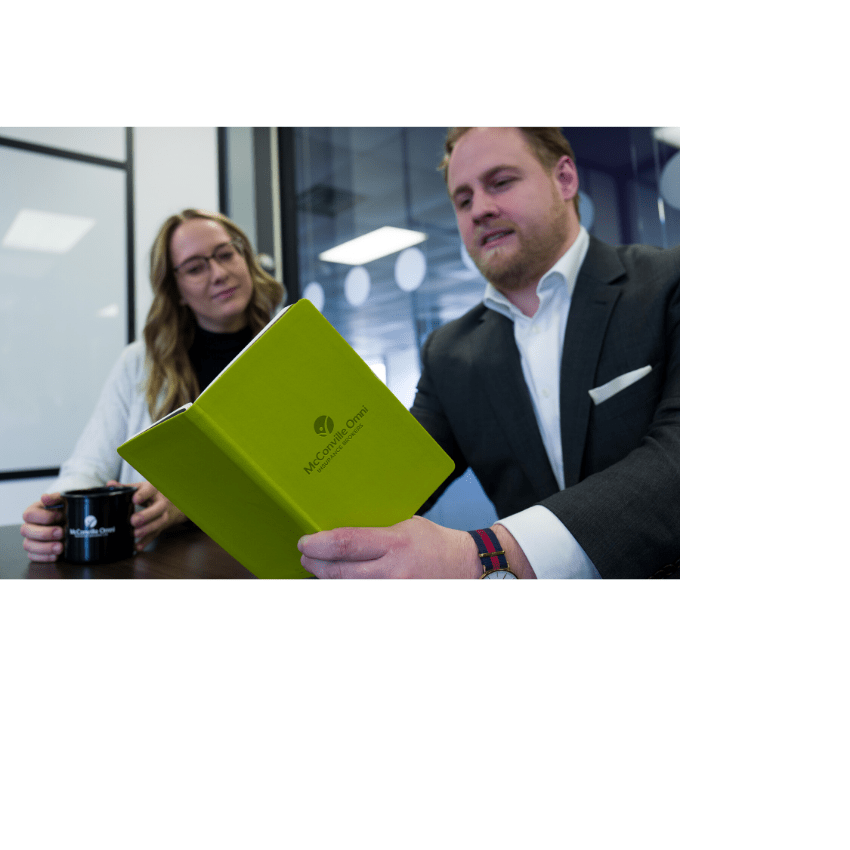 Click on a link above to start your free insurance quote.
We invite you to contact the McConville Omni team to get started on a no-obligation, free quote! We think you'll be very happy with both the personalized service we provide, and the great insurance packages that we can build. 
Are you someone who wants to ensure that you are properly protected? Lucky for you, that's what we specialize in! If you are interested in building a relationship with your insurance broker so that they can fully understand your needs, then you are in the right place. Check out the image below to see what you can expect when you work with us.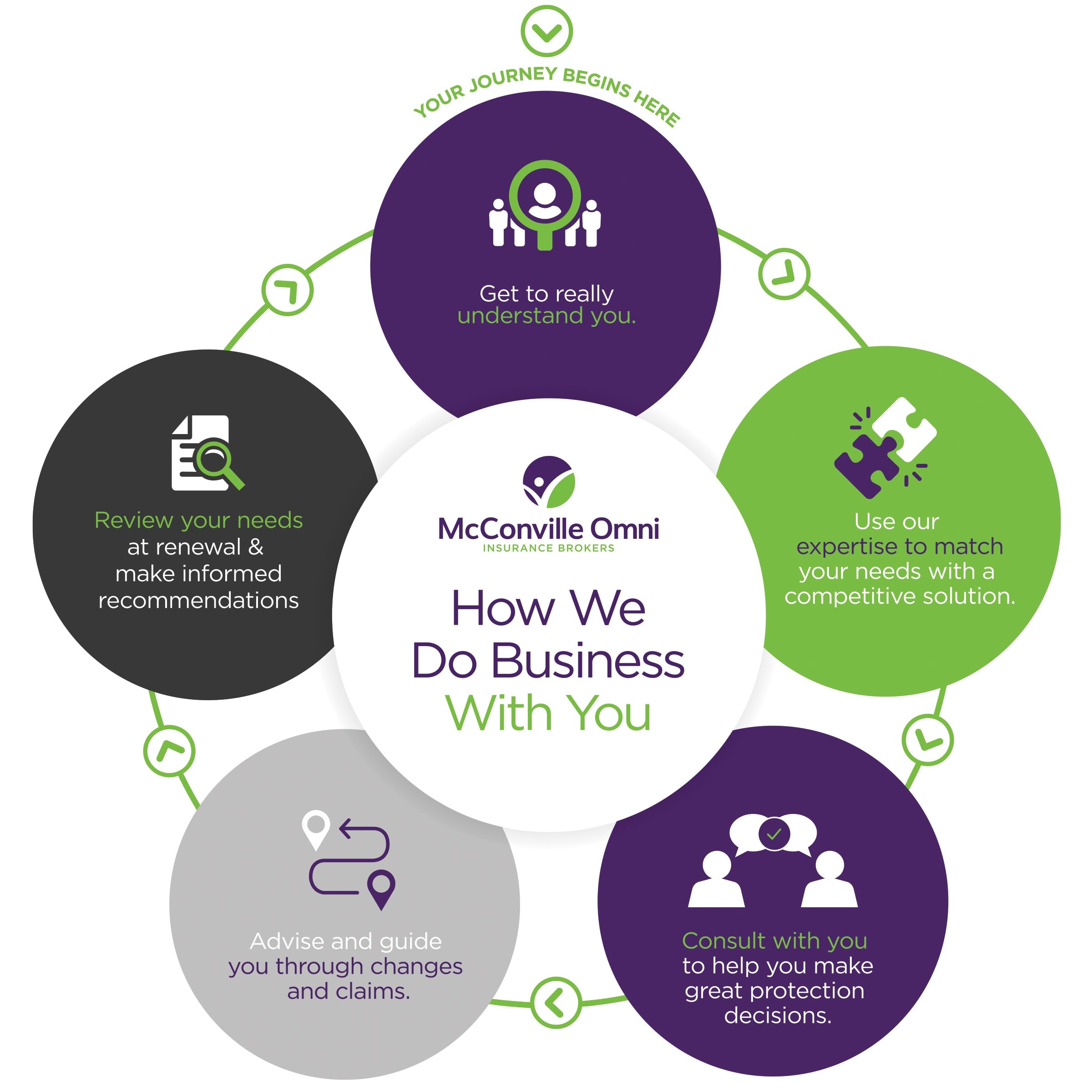 At McConville Omni, we are committed to an exceptional client experience. As part of that commitment, one of our core philosophies is to be very accessible.That means being available to answer any questions our clients have. We know that insurance can be complicated, and often overwhelming. So, please feel free to reach out anytime. Our broker teams are here for you.
Your quote. Your way.
At McConville Omni, your London & St. Thomas insurance company, we take the time to get to know you – so that we are fully confident that we are bringing you the very best insurance coverage for you, your family and your business.