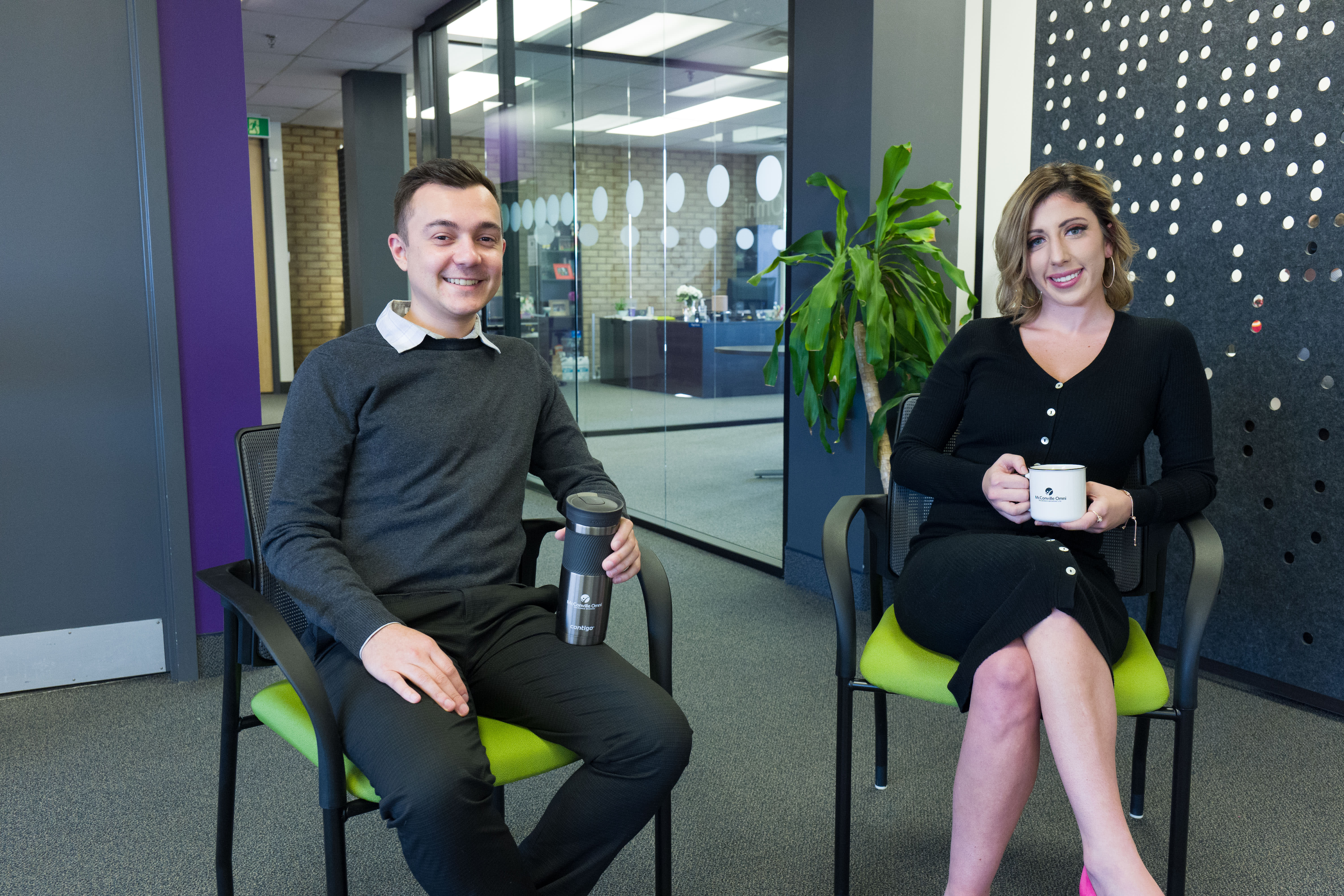 Experienced. Enthusiastic. Engaged.
Meet our team... or as we like to say... your team. When you choose McConville Omni, your insurance purchase is backed by a commitment by our entire team to ensure that the coverage we recommend is right for you. You get the best insurance products delivered with personalized service... and always with a smile.
Meet Our Personal Insurance Sales Team
Amanda Williams, New Business Specialist

Contact Amanda here.

Amanda is a New Business Specialist with over 5 years of experience. She is a trusted personal insurance adviser, based out of our St. Thomas office. She specializes in the creation of new insurance policies, by doing a full needs analysis with you and presenting the best options for your protection and your value. 
Heather Branson, Customer Service Broker

Contact Heather here.

Heather is a Personal Lines Customer Service Broker. She has almost 5 years of experience in insurance and has been with McConville Omni since the beginning. She is a Registered Insurance Broker of Ontario and is a graduate of Fanshawe College's Business Insurance program.
Specialty Services
Jeannette Thiessen, Claims Specialist

Jeannette is a veteran claims specialist with over 25 years of experience. She gained a lot of knowledge working as a claims adjuster with a major insurance company. She now works on your behalf and advocates for you with the insurance company, should you be filing a claim. Jeannette enjoys spending time in her country home, and having lunch with her university-going daughters!
Angie Ronholm, Business Systems Specialist & Privacy Officer

Angie is our Business Systems Specialist. She specializes in our IT systems and linking technology to operations. Angie has over 12 years of experience in the insurance industry and oversees our administrative staff. Angie is a Canadian Accredited Insurance Broker and was previously focused on Personal Lines insurance. Angie is a big Disney fan and goes with her family every-other Christmas.
Your quote. Your way.
At McConville Omni, your London & St. Thomas insurance company, we take the time to get to know you – so that we are fully confident that we are bringing you the very best insurance coverage for you, your family and your business.