Comprehensive Insurance Carrier Options
With McConville Omni, you get the benefit of years of strong relationships with the best carriers in the insurance industry – which ultimately helps us provide you with the right coverage at the right price.
We Make It Easy To Cover You
An insurance brokerage works with individuals and businesses to develop personal and commercial insurance policies that are then 'written' through different insurance companies, also called carriers.
As a truly independent insurance broker, McConville Omni is not limited to working with one insurance company. Rather, we have the ability to 'shop' a range of carriers to find the best coverage for your specific needs, at the right rates.
There is tremendous value for our clients in the strength of the relationships we have developed with insurance carriers, both in pricing and flexibility. We also have the ability to combine insurance products from different companies to maximize your coverage.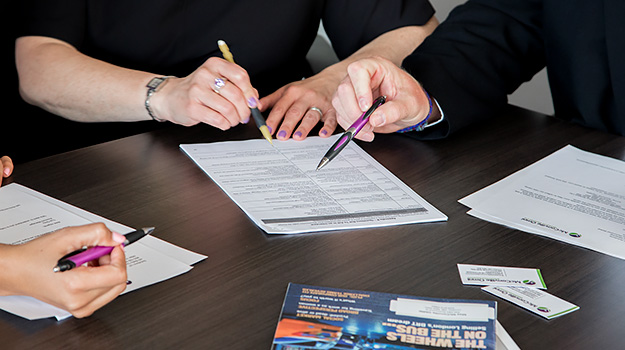 Having access to a wide range of insurance carriers ensures that we can negotiate the best policy for your specific needs. Whether it is Home & Auto or Commercial, McConville Omni has access to over 60 carriers that can offer you a tailor made solution.
Insurance Carriers You Can Count On
Scroll down to view the insurance companies we work with at McConville Omni Insurance Brokers.
---
---
Your quote. Your way.
At McConville Omni, your London & St. Thomas insurance company, we take the time to get to know you – so that we are fully confident that we are bringing you the very best insurance coverage for you, your family and your business.