Royston Fernandes is a Commercial Account Manager with over 10 years of experience.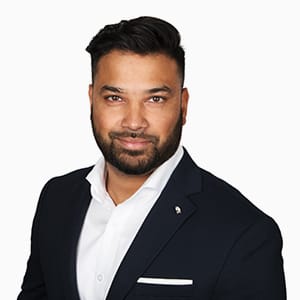 I enjoy coming to work knowing not every day is the same. I look forward to meeting new people, learning their business, and putting together insurance solutions that gives them peace of mind.

- Royston Fernandes, Account Manager
Supporting You with a Range of Experience
Royston has experience in a wide variety of industries and focuses on non-profit groups, commercial auto and garage insurance.
Royston's attention to detail, willingness to learn new industries and professionalism has driven his success.
Contact Royston
Your quote. Your way.
At McConville Omni, your London & St. Thomas insurance company, we take the time to get to know you – so that we are fully confident that we are bringing you the very best insurance coverage for you, your family and your business.