John Wintermeyer is a Commercial Account Manager in our London office. He brings a unique passion for tech and start-ups.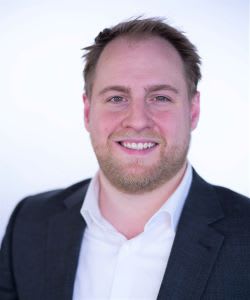 Customer Service Excellence for All Clients
John is a newer face on our team, but he brings a wide-array of experience in the start-up and tech entrepreneurial space to the table. John has a passion for understanding a business completely, and building solutions that best protect them.
Contact John
Your quote. Your way.
At McConville Omni, your London & St. Thomas insurance company, we take the time to get to know you – so that we are fully confident that we are bringing you the very best insurance coverage for you, your family and your business.