Dave Wallace is a Commercial Account Manager with over 33 years of experience.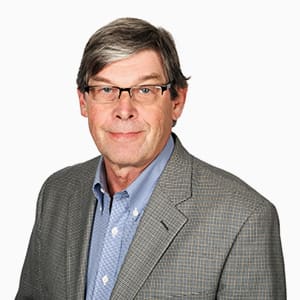 What I love about my job is the people I work with, the clients, my co-workers and the company underwriters. It's all about the people.

- Dave Wallace, Commercial Account Manager
Passionate about Helping Clients Navigate the Winds of Change
Dave was a sailmaker for a dozen years in Toronto. He went right into insurance afterwards. Dave joined McConville Omni in 1988 and specializes in high tech, the life sciences and commercial property.
Dave is a Canadian Accredited Insurance Broker.
Contact Dave
Your quote. Your way.
At McConville Omni, your London & St. Thomas insurance company, we take the time to get to know you – so that we are fully confident that we are bringing you the very best insurance coverage for you, your family and your business.